A season celebrating ArcLight Cinemas' famous signature Caramel Corn.
The Summer of Caramel Corn
ArcLight Cinemas is declaring the summer of 2019 to be the Summer of Caramel Corn. Celebrating our famous, house-made caramel corn, we're reimagining the movie and popcorn experience. A season filled with exclusive culinary collaborations, a multi-sensory art installation, city-wide pop-up events, and more!
From June through the end of September, we'll be bringing our craveable sweet and crunchy snack to the forefront of Los Angeles' film and culinary scene like never before. We invite you to visit us at ArcLight Cinemas and join us on this delicious journey.
ArcLight's Signature Caramel Corn
Made in-house daily, our caramel corn has been the essential movie pairing for over 17 years, sought after and savored by filmmakers and film lovers alike.
Love pairing your movie with our famous, house-made Caramel Corn? We do, too!
That's why we're giving away free movie tickets all summer long to a few lucky guests. Buy a tub of caramel corn and check to see if you find a GOLDEN TICKET hidden inside.

Win a $300 Gift Card or the Grand Prize of a free Movie Party*!
Follow @arclightcinemas on Instagram and hashtag a photo with
#SummerOfCaramelCorn, and you're entered to win!

Each golden ticket offers a free movie pass.

Collaborators
We've invited three exciting culinary brands to join us in 4-week caramel corn residencies throughout the summer. Each culinary resident will create a limited-time recipe inspired by ArcLight's signature caramel corn, offering new ways to experience your favorite concessions snack.

Check out our exclusive caramel corn residents below and mark your calendars so you don't miss a bite!
June 27 — July 25
Caramel Corn Boba Milk Tea
Available at ArcLight Hollywood
Coffee Bar Only
July 26 — August 22
Vanilla Ice Cream
Caramel Corn Cookie
Available at all ArcLight Cinemas Concessions
August 23 — September 20
ArcLight Caramel Corn Chocolate Bar
Available at all ArcLight Cinemas Concessions
GALLERY
A collection of all things Caramel Corn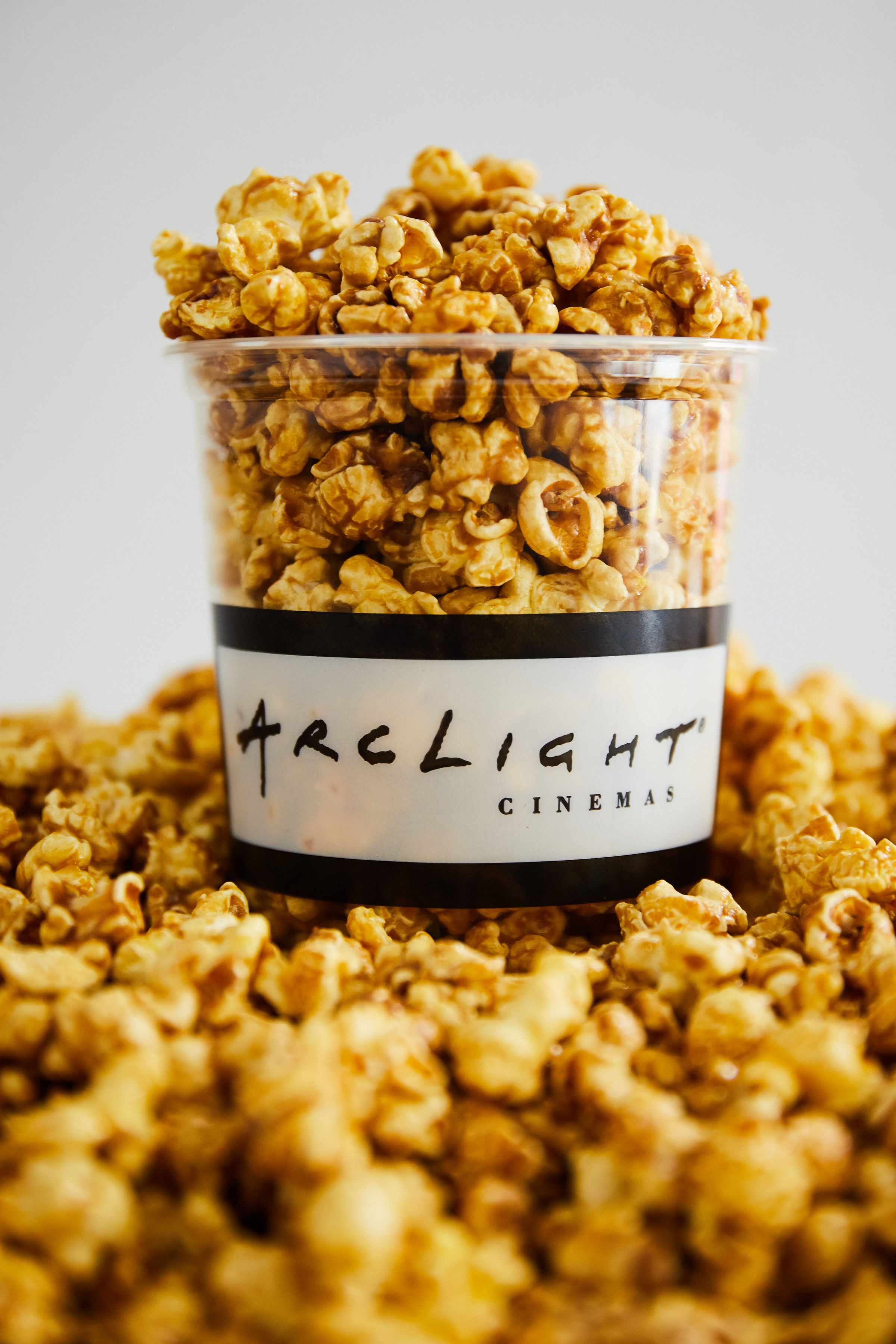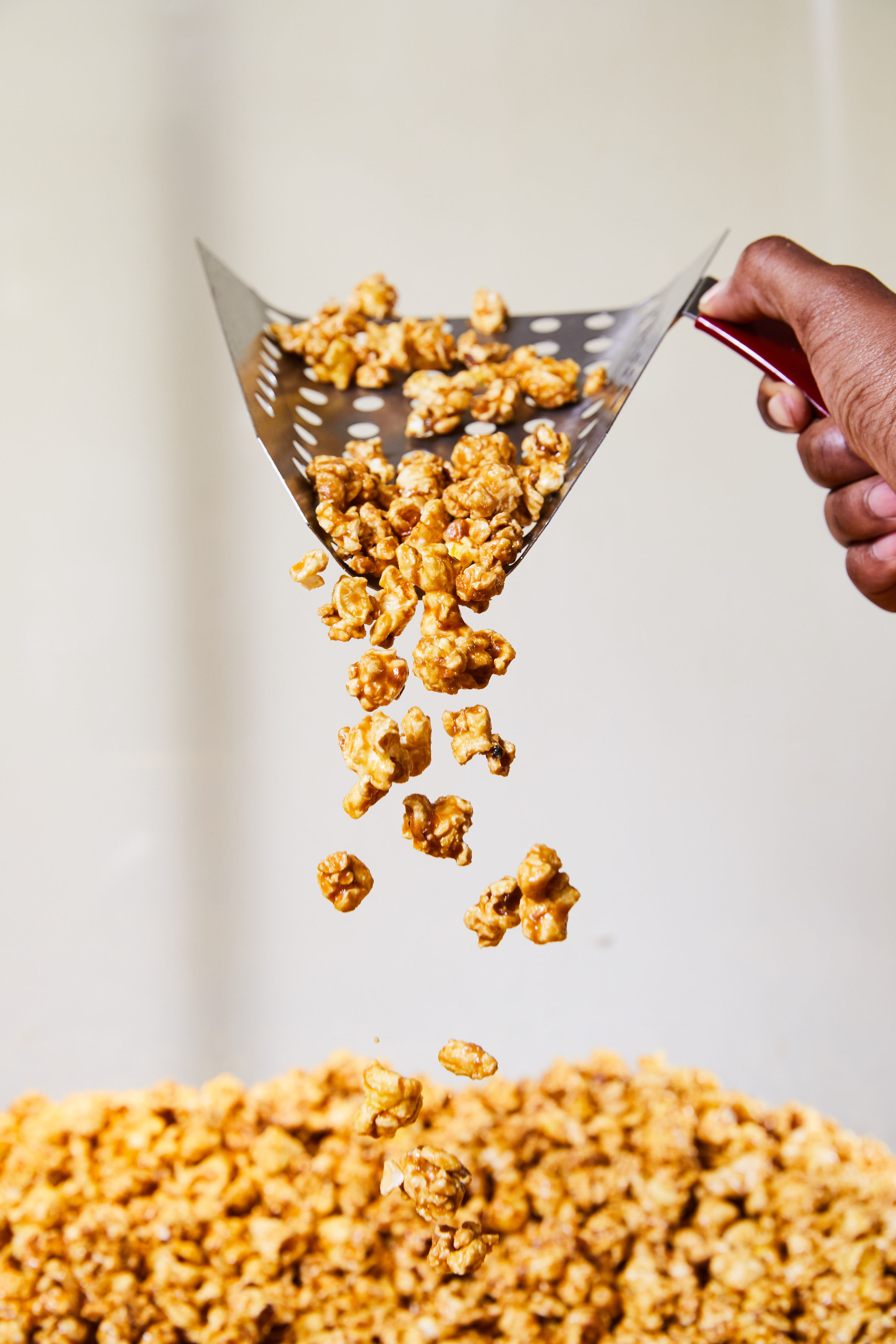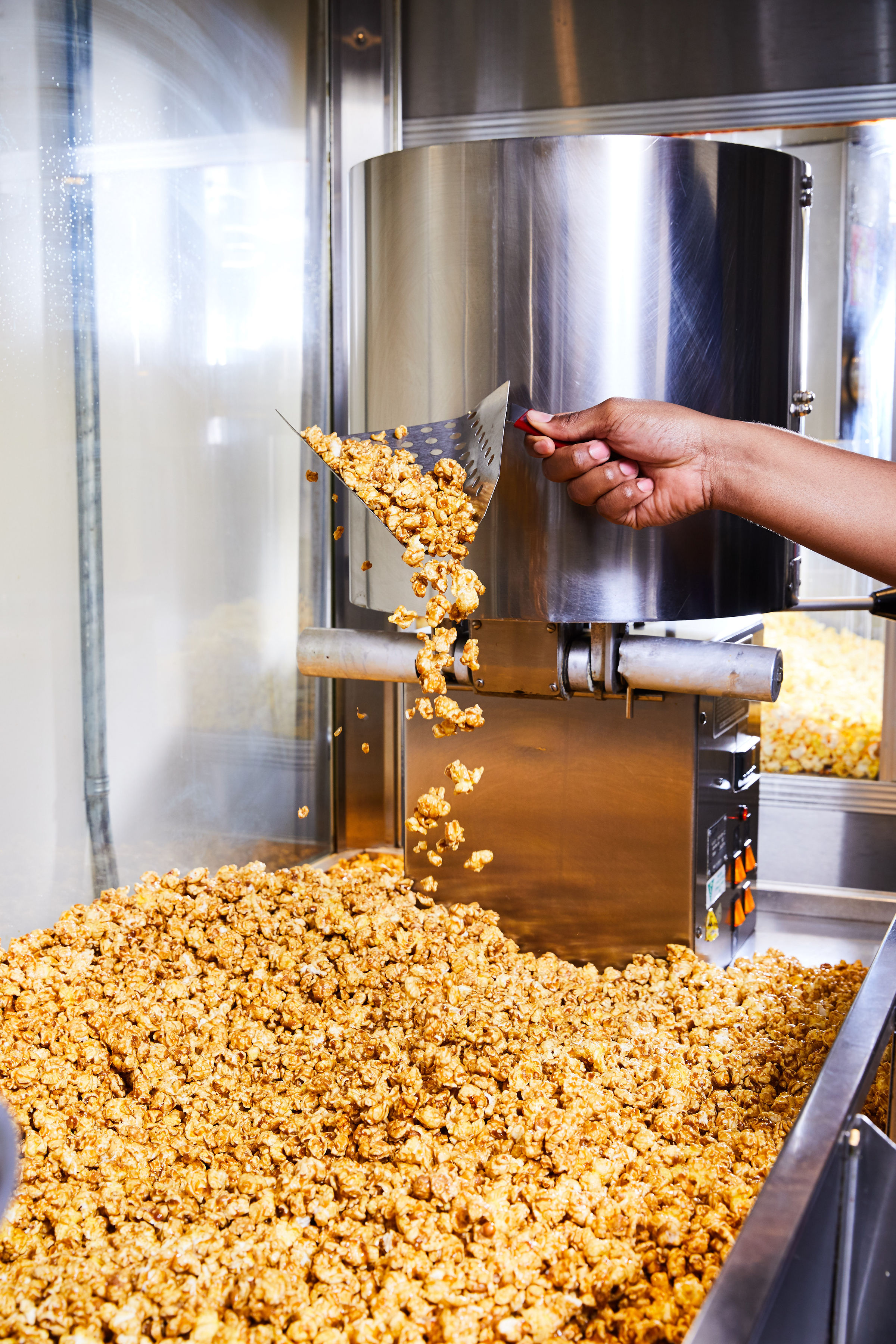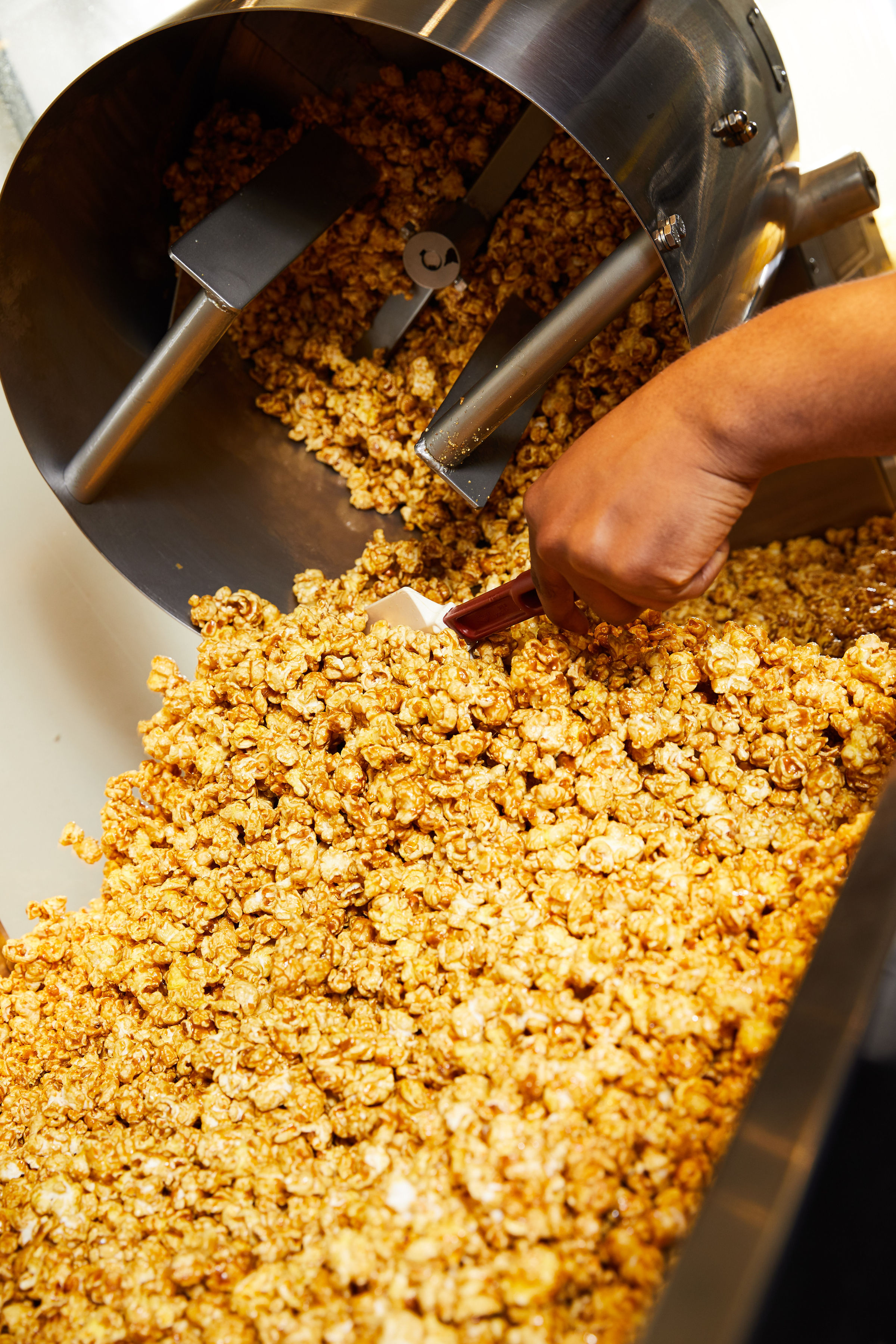 VIDEO
Check out what our culinary collaborators, celebrity friends and fellow food lovers have to say about ArcLight's signature Caramel Corn.
Events
We've got a summer packed with Caramel Corn feasts, talks and city-wide celebrations. Check out our calendar of events and be sure to visit often for new announcements.